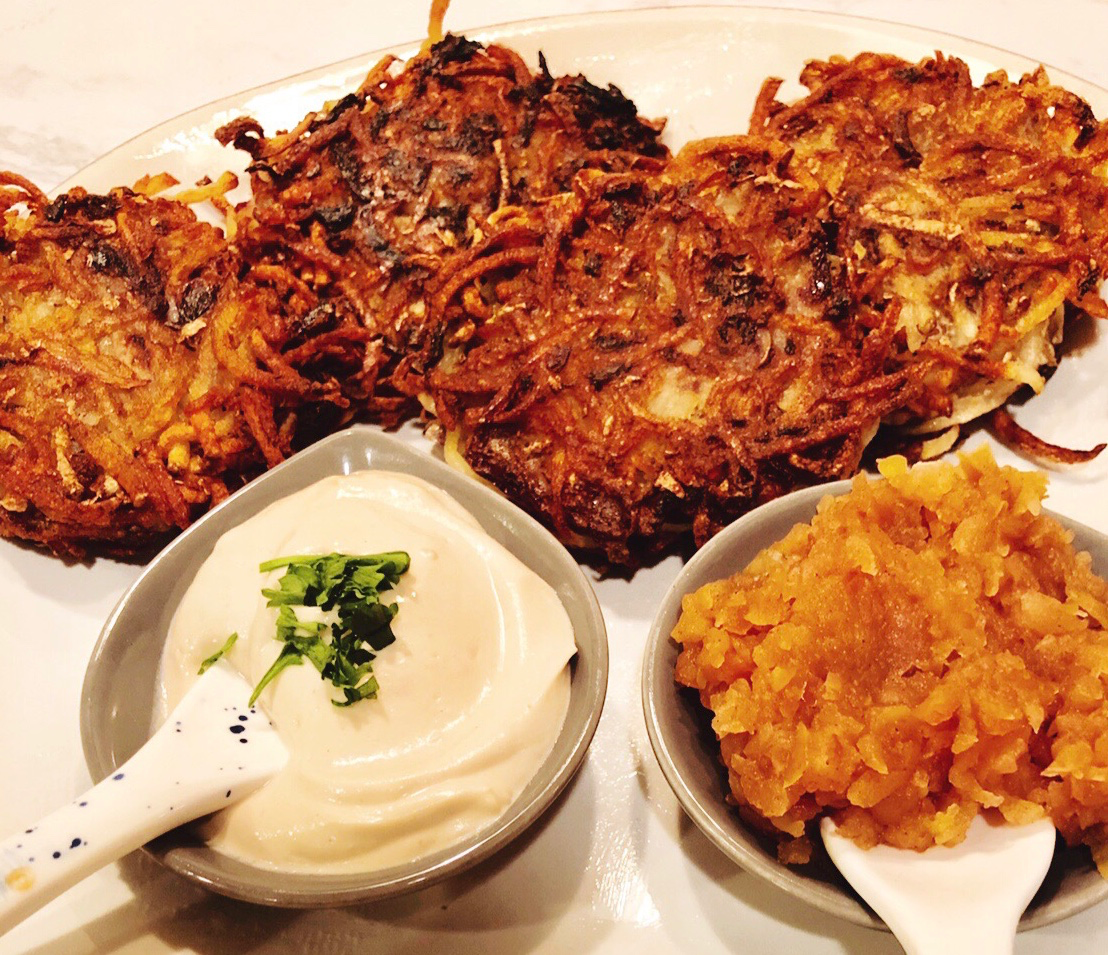 It's the holiday season and we're going to bring our vegan eats into every corner of celebration, starting with Hanukkah. Potato latkes are often made out of a box, always contain egg, and are ubiquitously drenched with a dairy sour cream and store bought apple sauce - screw that! Let's make 'em cruelty-free, even healthier, and all homemade in 15-20 minutes.
What you need:
For the Applesauce:
2-3 Apples of choice
1/2 C Water
2 Tbl Sugar
1/2 Tsp Cinnamon
For the Latkes:
3 Russet Potatoes
1 Flax Egg (1 Tbl Flaxmeal + 3 Tbl Warm Water, set to congeal for 5-10 mins)
1 Onion (usually white is used, I had only red on hand for the video)
1 Tbl Sea Salt
3 Tbl Matzo Meal (sold in every major grocery store) or Flour of choice
1/2 Tsp Pepper
1 Tbl Nutritional Yeast
Optional: 3 Tbl Chives/Green Onions
For the Sour Cream:
1 C Cashews (soaked overnight, for a few hours in hot water, or boiled for 10 mins)
1/2 C Water
2 Tbl Lemon Juice
1 Probiotic Capsule*
1/2 Tsp Salt
3/4 Tsp Garlic Powder
3/4 Tsp Onion Powder
What you do:
Start with the applesauce, as that takes the longest to cook - chop finely for quicker cook time. Place in a pot over medium heat with the remaining ingredients and cover. When soft, mash with a fork.