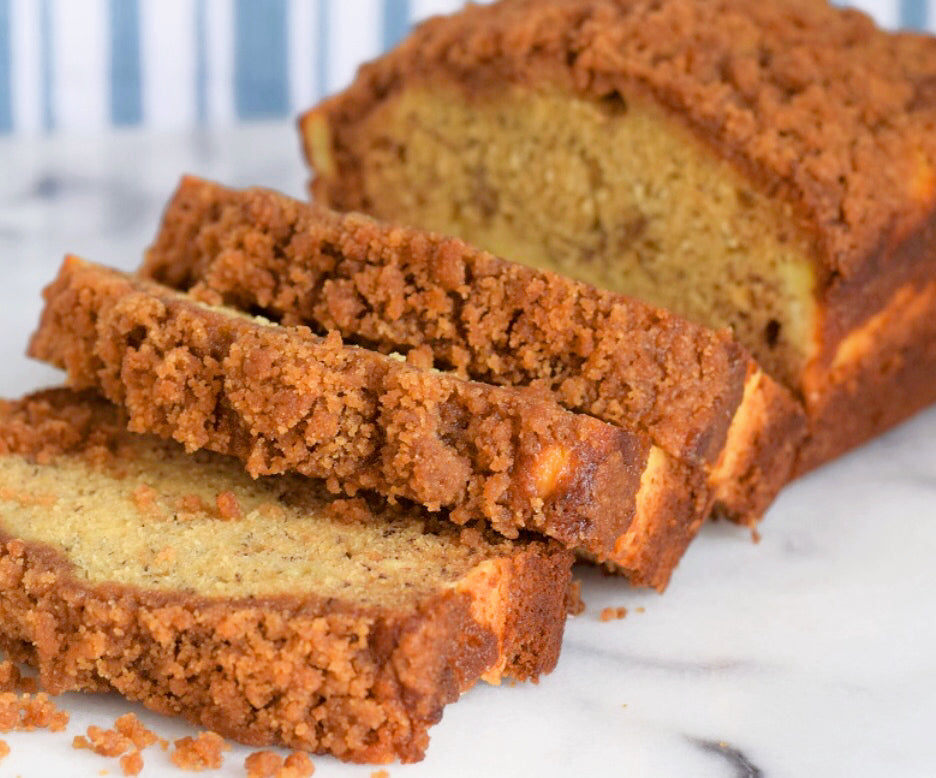 Here's a perfect autumn dessert, possible sugary breakfast treat, or general snack you should definitely consider before pumpkin season passes us by. It's basically a graduated (vegan!) banana bread with the addition of some pumpkin, which changes everything, for the win! I don't think I'll ever make an ordinary banana bread again now that this delicious pumpkin has made its way into my life. We're subbing out the cholesterol- and cruelty-laden eggs for the miraculous flax-egg. With some household ingredients and some over-ripe bananas, you're not gonna believe how flavorful, moist, and decadent this is. I couldn't stop my kids from devouring every last crumb and you'll soon see why...
What you need:
1/2-2/3 C Sugar of choice (I love coconut sugar because of the low glycemic index)
1/2 C Vegetable Oil (grape seed, refined coconut oil, light olive all work well)
2 Flax Eggs (2 Tbl Flaxmeal + 5 Tbl Warm Water in a small bowl for 8-10 mins)
1 Tsp Vanilla Extract
2 Ripe Bananas, mashed
1/2 C Canned Pure Pumpkin (not pumpkin pie mix, that's already too sugary)
1 Tsp Baking Soda
3/4 Tsp Kosher Salt
1/2 Tsp Cinnamon
pinches of Nutmeg & Cloves
2 C White Wheat Flour (or any flour of choice/could sub oat flour to make it GF)
Crumb Topping (optional but awesome)
1/4 C Vegan Butter, cold & cubed
1/3 C Brown Sugar
1/3 C Flour
a couple shakes of cinnamon, cloves & nutmeg
What you do:
Prepare the flax eggs in a small bowl. Preheat oven to 350°.
Mix together oil and sugar and continue down the list of the remaining ingredients - mixing in the flour in last.
If using, mix together crumb topping. The butter is hard, take the 80 seconds to mash it well to evenly distribute.
Pop batter followed by crumb topping into a parchment-lined or well-oiled baking dish, bread pan, cupcake molds, etc.
Bake at 350° for 45 minutes (for cupcake molds, bake time will be less). Use the old knife-through-the-middle trick to see if it's fully cooked (knife will come out clean when cooked throughout.)
If you've got vegan butter handy, that's a perfect spread. Other toppings to consider in lieu of the crumble: dark chocolate chips, nuts, or sunflower seeds.