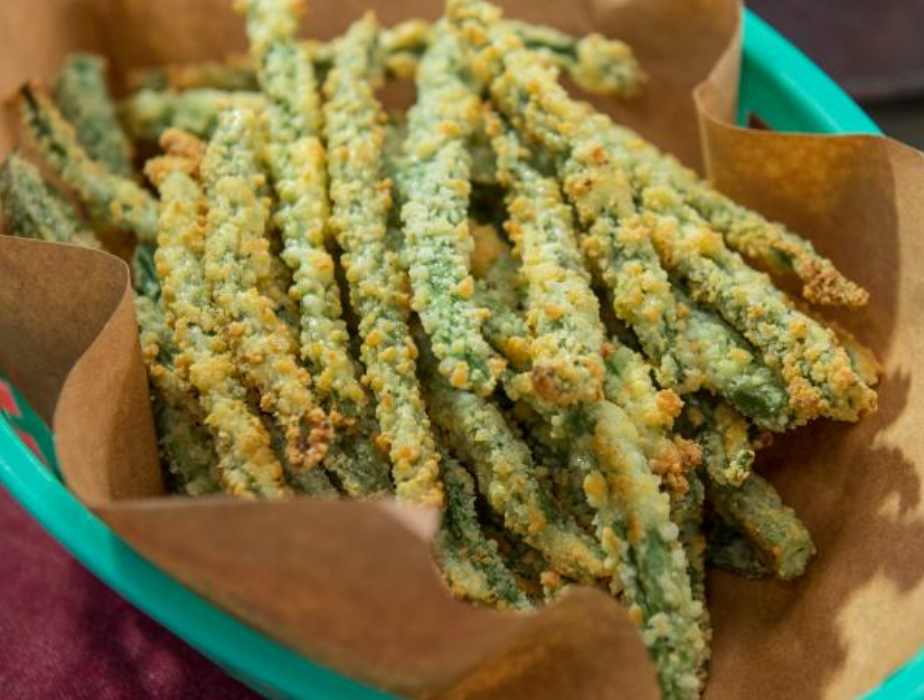 Today we're creating a basic element to build a Thanksgiving plate, year-long healthy snack, perfect anytime side dish, and a vegan parmesan recipe bonus. Call them green beans or string beans, but you've never had them this yummy or healthy before. See how to make a super simple parmesan cheese, and crust the greenies to vegan cheesy perfection. A quick roast and you're well on your way to eating the best stuff of life: glorious plants!
What you need:
3-4 C String Beans, rinsed (edges trimmed)
2 Tbl Oil
3 Tbl Water
For the Parmesan:
3/4 C Almonds (walnuts, cashews, and other nuts work great, too)
3 Tbl Nutritional Yeast
3/4 Tsp Sea Salt
3/4 Tsp Garlic Powder
What you do:
Preheat oven to 400°. Make parmesan by combining all ingredients in a blender or food processor. (Careful not to over mix so it doesn't turn into nut butter!)
If you have a few minutes and the gumption to dredge (as shown in video) - do it for a more even coating: mix the oil and water, coat each bean, and then roll in the parm mixture. Lay on an oiled or parchment-lined baking tray.
Otherwise, pour and mix the oil/water mixture over the green beans, lay them on your tray, and generously coat with the parmesan.
Roast for 10 minutes! That's it...