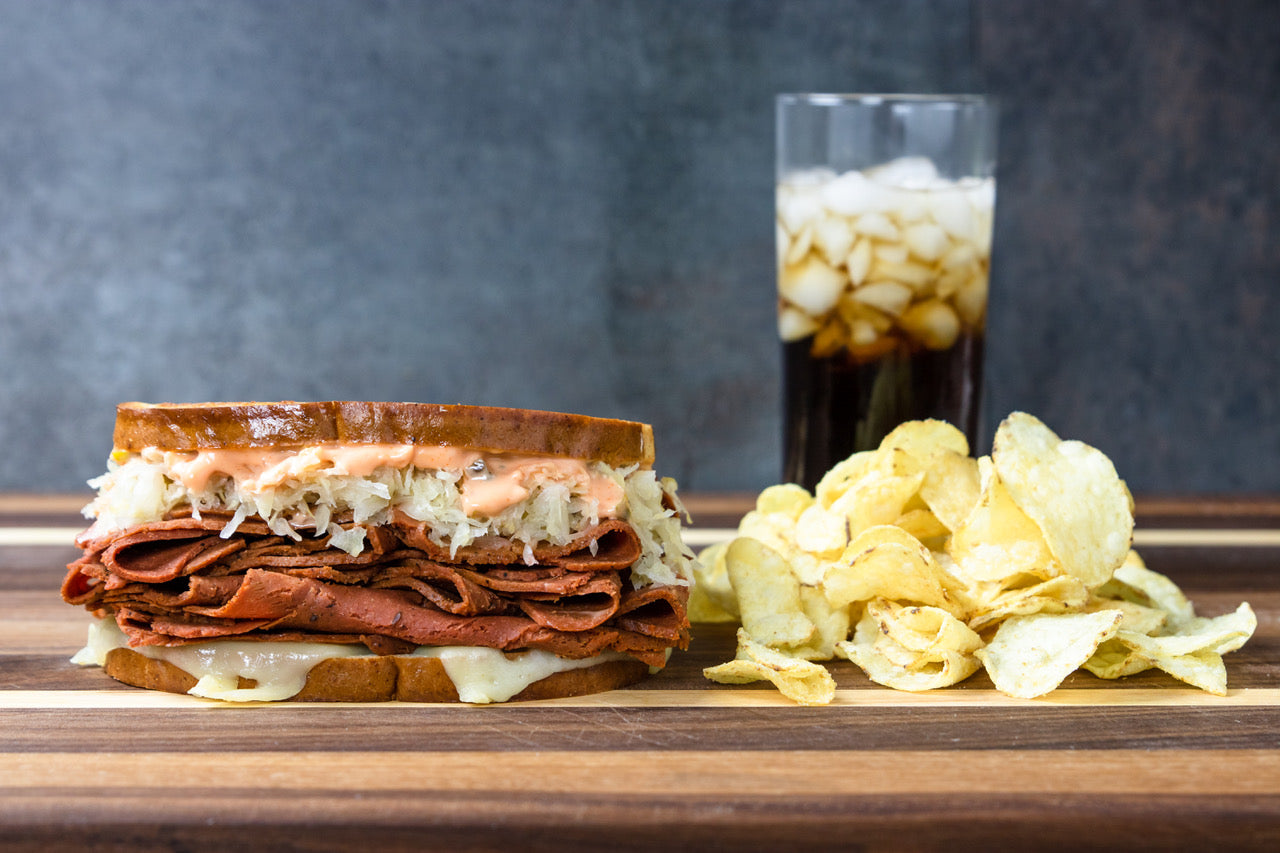 Dive into layers of the most perfect deli sandwich you could ever imagine. Just a few ingredients and a few minutes & you'll be in sandwich heaven.
3-4oz Unreal Corn'd Beef, thinly sliced 
2 Slices Rye Bread
2 Slices vegan Swiss or Provolone cheese
Vegan Russian or Thousand Island Dressing
Sauerkraut
Vegan Butter 
OPTIONAL: Sautéed Onions
Heat a skillet over medium heat sprayed with oil.
Place the Corn'd Beef in the skillet in one thick stack with the cheese on top. Add a couple drops of water to create steam to melt the cheese and cover with a lid (alternatively you can toast the bread and then melt the cheese in 45 seconds in the microwave on one slice). Toast the bread with a touch of butter, or heat on the pan.
Add dressing, sauerkraut and sautéed onions if you're really fancy. Serve with additional dressing for dipping.