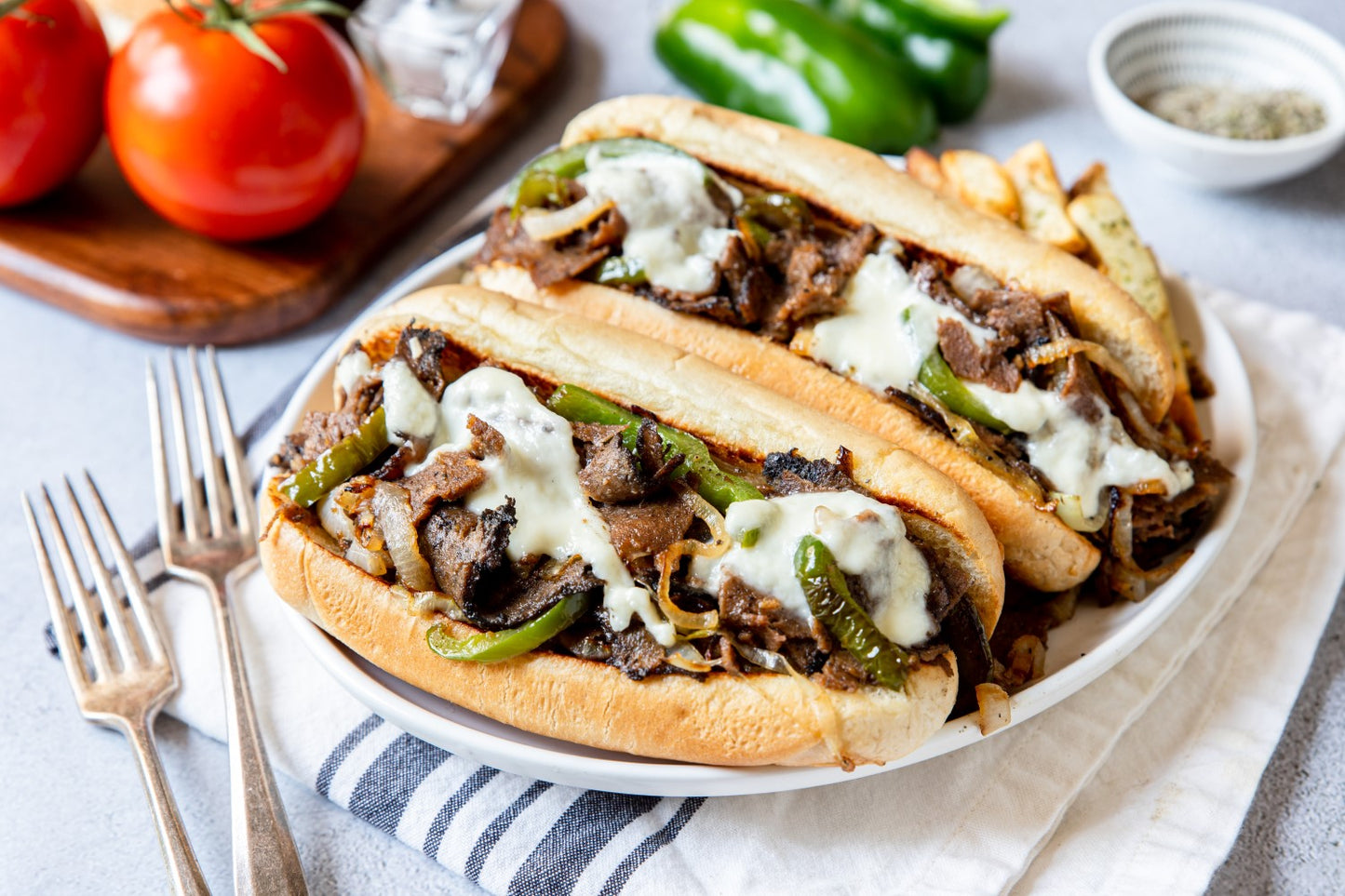 Whether you like it "wit" or "witout," this mouth wateringly delicious hoagie brings a Philly favorite to life!
Yield: 2 sandwiches 
Time: 25 minutes 
2 Hoagies or French Rolls
4-6 oz. Unreal Deli Steak Slices, roughly chopped
4 Slices Vegan Provolone or Swiss
2 Tbl + 2 Tbl Olive Oil, divided
1 Small Yellow or White Onion, sliced
1 Small Bell Pepper, sliced
5 Baby Bella Mushrooms, sliced
2 Garlic Cloves, minced
¼ Tsp Kosher Salt
Black Pepper to taste
OPTIONAL: Vegan Mayonnaise

Spread 1 Tbl olive oil over the inside of each hoagie roll. In a large skillet over medium heat, toast each hoagie, inside facing down, and then set aside.
Add 2 Tbl olive oil to the empty skillet and sauté the onions, bell peppers, and mushrooms until they are softened, about 5 minutes.
Add the garlic, salt, and pepper and sauté another minute.
Stir in chopped Unreal Steak Slices. Divide mixture into two piles, roughly in the shape of the hoagies, and top each pile with two slices of cheese. Cover skillet and remove from heat for about 3-4 minutes to melt the cheese.
If using the vegan mayo, spread on the toasted hoagies. Using a spatula, transfer the cheesesteak onto the toasted hoagie rolls.