Let customers speak for us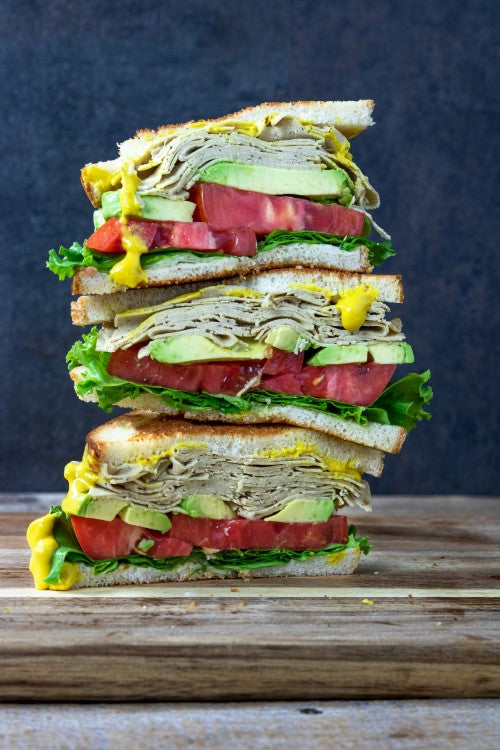 8 x 4lb slabs of Unreal Turk'y (32lbs).
• Great for delicatessens, restaurants, and pros with meat slicers -or- those that like a thicker cut. 
• Dice up or crumble for hashes, quiches, tacos, and more.
Whole cannellini beans join forces with the almighty chickpea to pack every slice of our savory roasted turk'y with tons of vitamins and minerals in addition to a protein-rich punch at 16g per serving!
Made for a classic Deli Cold Cut Sub or Turkey BLT layered with lettuce, mayo, tomato, and cheese, these slices are sure to satisfy any nostalgic hankering for the good stuff. Not to mention slathering it in cranberry sauce and mushroom gravy for some traditional Thanksgiving leftover action!
Unreal Deli Orders
A difference your customers can TASTE!
• No cholesterol, zero nitrates.
• High protein, low fat, low carb.
• Food from a farm, not a factory.
• Ingredients you can pronounce.
• No GMOs, additives, or preservatives.
And the planet appreciates:
green packaging + local ingredients = minimal carbon footprint
• Freezes up to 8 months (or to date on package, whichever is sooner).
• Fresh for 6 weeks refrigerated.
• Best consumed within 5-7 days of opening.