Let customers speak for us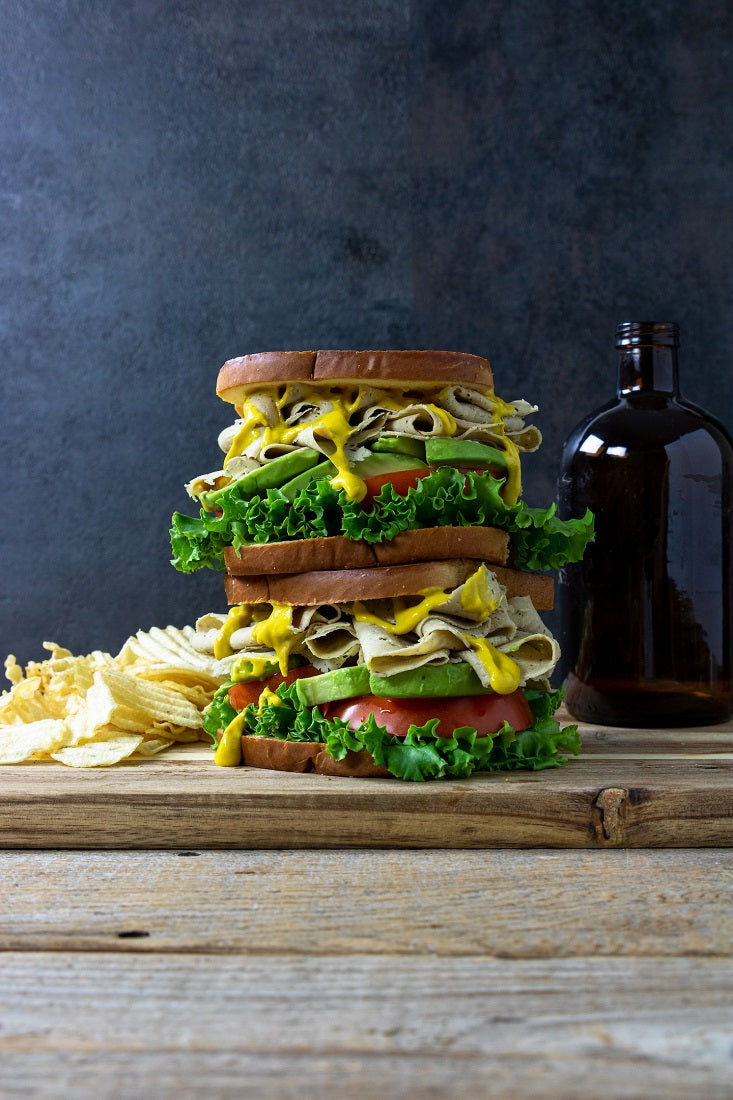 Vegan Roasted Turkey Slices
How have you bean? Whole cannellini beans join forces with the almighty chickpea to pack every slice of our savory roasted turk'y with tons of vitamins and minerals in addition to a protein-rich punch at 16g per serving!

Made for a classic Deli Cold Cut Sub or Turkey BLT layered with lettuce, mayo, tomato, and cheese, these slices are sure to satisfy your nostalgic hankering for the good stuff. Not to mention slathering it in cranberry sauce and mushroom gravy for some traditional Thanksgiving leftover action!

Along with our recyclable/compostable packaging, we source our ingredients locally and never use anything GMO so that our carbon footprint is as minimal as possible.

Eat Good. Feel Good. Do Good.
Unreal Deli Orders
• Free Shipping on orders $99+
• Stays frozen 8 months
• Fresh for 10 weeks refrigerated
• Satisfaction Guaranteed with our money back guarantee
Why is the 1lb box so expensive compared to the other boxes? 
The cost of freight is the reason our mini box is so pricey compared to the other boxes. This box is for folks who aren't sure if they'll like it (they will!) and want to get a sampling of the product. For a better value, check out our larger boxes - because the product freezes so well, larger boxes are a no-brainer for most.
Great replacement for meat .
after you put on all your favorite sandwich condiments + onions ,it makes one very nice sandwich ,same with the beef ,warm gravy also turkey and beef gravy !
I liked it. But I LOVE the 'corned beef'
Why would anyone buy turkey from an animal when they can have deliciousness and nutrition
from Real Food created in the kitchen...not from a slaughterhouse?! EXCELLENT, tasty product; it's a staple in my home.
I did not like the roasted turkey; it had no flavor and it tasted awful. I won't be re-ordering a...
Do not buy this; you will be sorry.
Loved it!
The Roasted Turk'y is delicious. We had it in a hoagie with vegan cheese, shredded lettuce, tomatoes, onions, cherry peppers, vegan mayo and a little oil, salt and pepper and oregano.