Let customers speak for us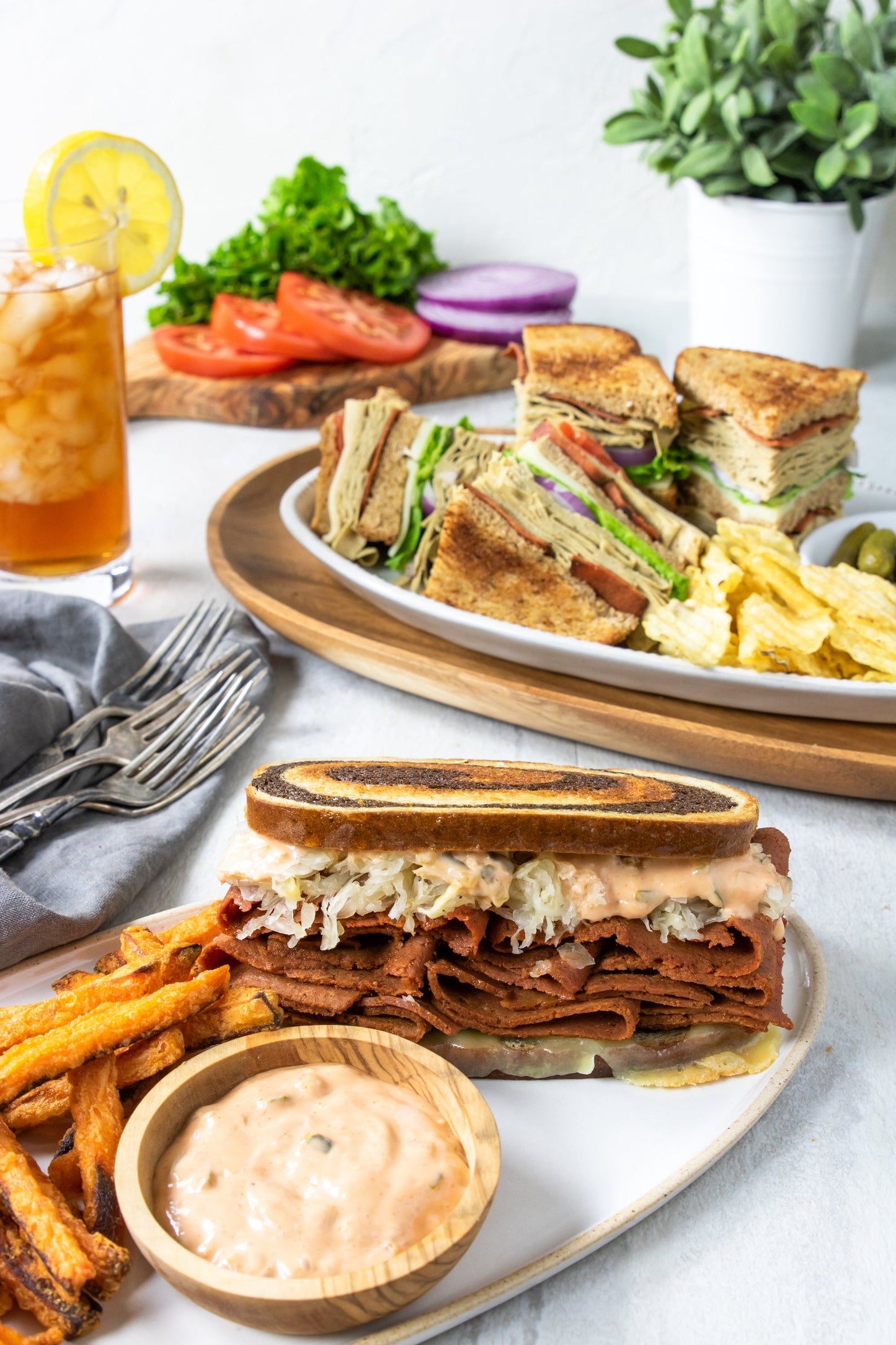 Two meats are better than one.
This combo pack sets you up with both our flagship Corn'd Beef and our Roasted Turk'y to make Reubens, Club Sandwiches, Hashes, Deli Rolls, and more!
Still feel like you're missing something? Order The 50 Steak Pack to complete the trifecta and make ALL your customers' deli dreams come true!
50 units of 5oz thinly-sliced, resealable packs: 25 Unreal Corn'd Beef and 25 Unreal Roasted Turk'y
Perfect for grocers.
• Each pack works out to $5 including free shipping & freight. 
• They can be frozen until the date on the package, which should be at least 6+ months from the time you receive it.
• Best to merchandise as frozen slack out, in the refrigerated case with other deli meats - it has 7 weeks refrigerated.
Unreal Deli Orders
A difference your customers can TASTE!
• No cholesterol, zero nitrates.
• High protein, low fat, low carb.
• Food from a farm, not a factory.
• Ingredients you can pronounce.
• No GMOs, additives, or preservatives.
And the planet appreciates:
green packaging + local ingredients = minimal carbon footprint
• Freezes up to 8 months (or to date on package, whichever is sooner).
• Fresh for 6 weeks refrigerated.
• Best consumed within 5-7 days of opening.